---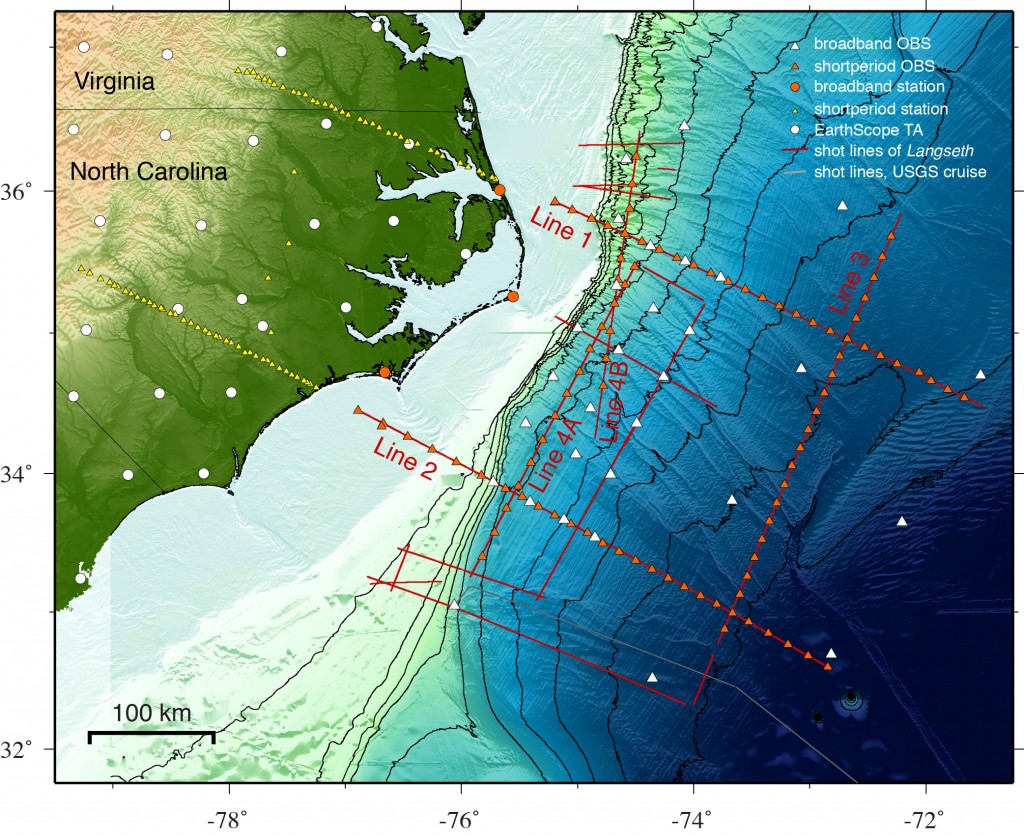 Raw and processed multi-channel seismic (MCS) reflection data and underway geophysical data collected offshore North Carolina and Virginia aboard the R/V Langseth in Sept-Oct 2014 as a part of the GeoPRISMS Eastern North American Margin (ENAM) Community Seismic Experiment are now available for download. Below are links to each of these datasets.
 icon-link Stacks and post-stack time migrations of MCS data produced at sea
   Raw pre-stack MCS data and navigation
   Underway data acquired aboard the Langseth (including magnetic, gravity, bathymetry and sub bottom profiler data)
**Please see cruise report for information on data acquisition and processing
Other datasets from the ENAM Community seismic experiment are still being collected or processed and will be made available as soon as possible.  Workshops for training in MCS processing and for science coordination are being planned and will also be announced shortly.
These data are freely available to be used by anyone for science, education, etc. Enjoy!
Donna Shillington
on behalf of the ENAM Community Seismic Experiment PI Team and the MGL1408 Science Party